Resource Efficiency Program
Resource Efficiency Program
Founded in 2002, the Resource Efficiency Program (REP) is a peer-driven educational initiative at Harvard University dedicated to promoting sustainability within undergraduate houses and dormitories. As Representatives of REP, students engage their peers through entertaining events, competitions, and campaigns, providing valuable education on topics ranging from energy conservation to food sustainability.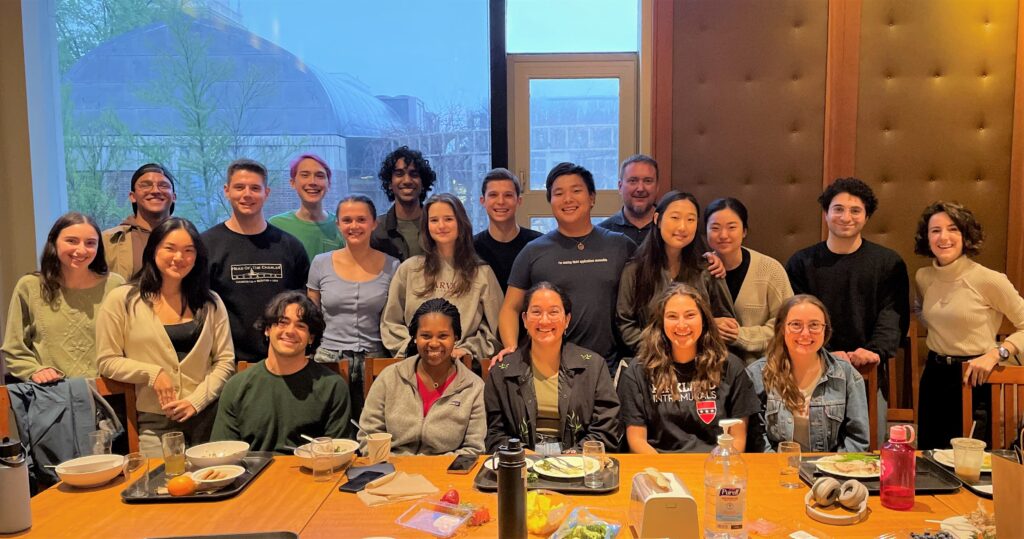 REP Programming
Learn more about the Resource Efficiency Program's initiatives, including:
Winterization
Green Cup competition
Learning opportunities
RESPONSIBILITIES
Organize events to engage peers in environmental discussions.

Collaborate with administrators to implement campus sustainability projects.

Act as a liaison for campus stakeholders, addressing sustainability concerns.

Create engaging outreach materials like posters, emails, and eco boards.

Attend biweekly meetings and engage with REP campaign materials.
Connect with your REP!
Connect with your REP through their school email. They can help you with sustainability ideas, connect you to the right people, provide personal engagement at tabling events, answer questions about changes in your house or dorm, and offer leadership opportunities within the campus sustainability network.
Contact
Questions? Contact Kendyl Churchman (she/her), the Resource Efficiency Program (REP) Manager at FAS, at kendyl_churchman@harvard.edu.