Lab sustainability aims to foster health safety, resource efficiency and waste reduction strategies to minimize the environmental footprint while promoting scientific advancement. Labs account for nearly 44% of energy use at Harvard but take up only around 20% of the space. The Office for Sustainability works with researchers, staff, faculty, and building managers to implement sustainable practices and technologies in lab buildings.
Shut the Sash
The "Shut the Sash" chemical fume hood competition started in 2005 within Harvard's Department of Chemistry and Chemical Biology.
The "Shut the Sash" competition promotes keeping fume hoods closed when not in use to reduce high energy consumption.
The initiative expanded to include 19 labs and over 350 researchers, resulting in substantial energy savings and improved lab safety. This makes the "Shut the Sash" competition Harvard's most impactful behavioral change program for energy conservation.
White Papers
These white papers provide detailed insights into how Harvard leads the charge toward healthier, more sustainable labs.
External Partnerships & Collaborations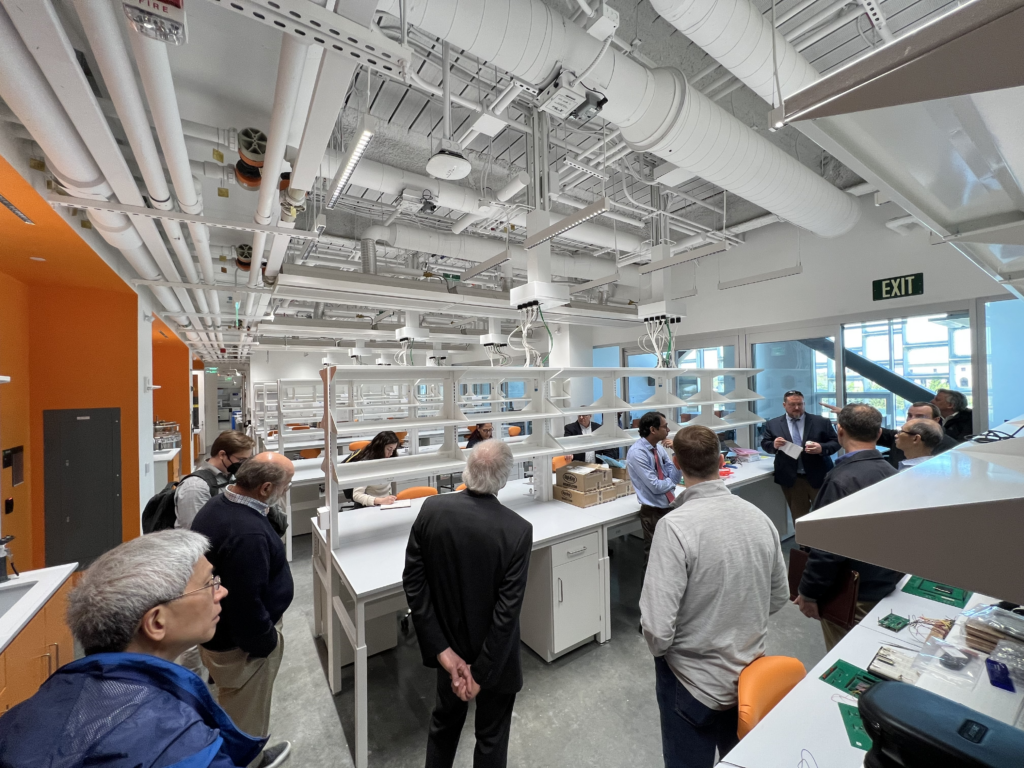 Partnerships and collaborations on lab sustainability topics are important both internally and externally.
The Office for Sustainability partnered with the City of Cambridge on a multi-year city-wide laboratory benchmarking exercise, which was the largest and most consistent benchmarking dataset of its type ever to be collected from a local area. OFS has also partnered with the City of Cambridge Compact and the Boston Green Ribbon Commission.
We partner with the International Institute for Sustainable Laboratories (I2SL) on the sharing of best practices and through planning events and lab tours with the New England Chapter.
We collaborate with non-profits such as Seeding Labs, My Green Lab, and The Lab Project to lead in making lab sustainability a reality, and with vendors such as Eversource Energy and Green Labs Recycling to pilot innovative technologies aimed at decarbonizing the built environment and reducing waste on campus.