A holistic approach
Harvard's Sustainability Action Plan
Accelerating the adoption of systems and practices that protect the climate and environment, advance a more equitable society, and promote the wellbeing of people.
Harvard's Sustainability Action Plan is a high-level vision and framework that outlines how we will meet our sustainability mission.
Addressing Climate, Equity and Health
This Plan offers a holistic approach: Harvard is addressing climate change and the environment, equity and health in an integrated, interconnected way, rather than as separate issues.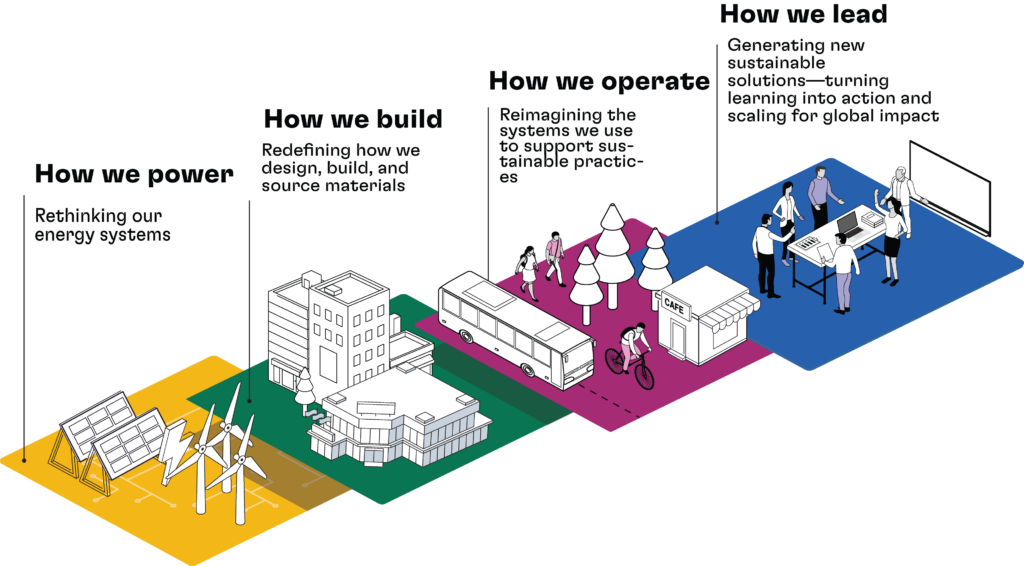 Engaging the Harvard Community
We are engaging our faculty, students, and staff from across Harvard's Schools, Institutes and Business Units—a community of more than 50,000 people—to continue to leverage our campus as a living laboratory where we invent, test, and validate new systems and practices. Beyond our campus, Harvard is tapping its more than 400,000 alumni to help scale this important work within business, government, and society.
This Sustainability Action Plan benefited from a robust stakeholder engagement process between 2020-2022, which included faculty, senior administrators, facilities and operations teams, student leaders, alumni, and external experts. View the list of stakeholders who contributed to the Sustainability Action Plan.
Harvard's updated Sustainability Action Plan identifies priorities, strategies
---