Harvard Living Lab
Harvard Living Lab: Sustainability Accelerator
Harvard is bringing its students, faculty, and staff together to unlock the campus's potential as a test bed and living lab. It is incubating, piloting, and accelerating transformative new ideas on campus and with partners to test and validate innovative solutions.

Goal of the Living Lab:
Our community will continue to work on the ground and across disciplines, generating new discoveries that can be replicated and applied locally, regionally, nationally, and globally.
Funding creative sustainability projects
Student Grants
Student Grants
The Office for Sustainability founded the Student Grant program in 2010 to provide students with seed funding to support new ideas and innovative projects that address global sustainability challenges with on-campus applications. The Program funds projects that are specifically aligned with the goals, standards, and commitments in Harvard's Sustainability Plan.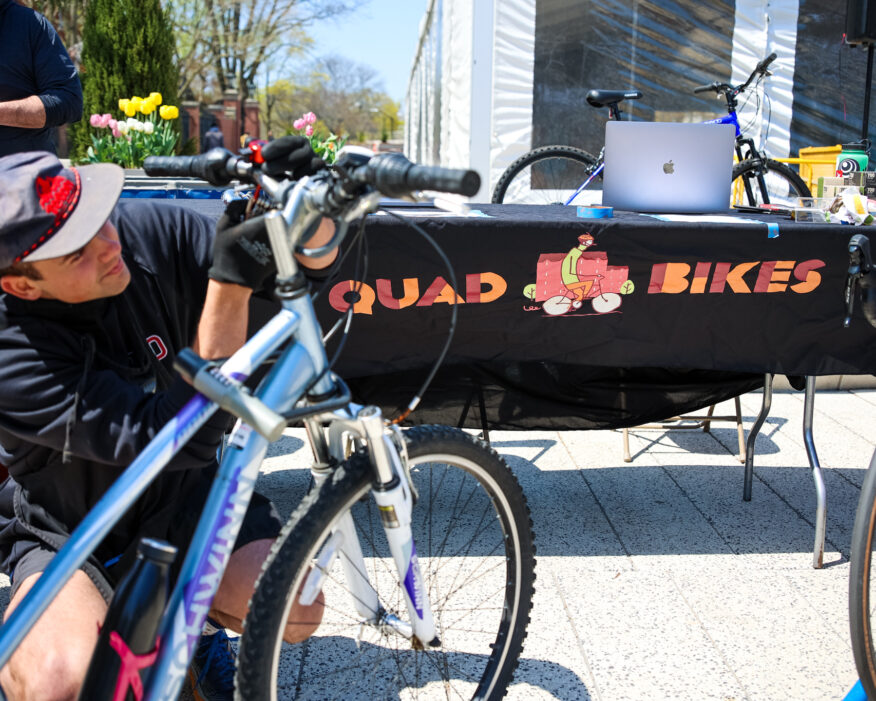 Climate Solutions
Living Lab Course
The Climate Solutions Living Lab is a project-based course that combines pedagogy and applied research to advance the climate change goals of Harvard and other institutions, governments and companies.  Advanced students from graduate schools across Harvard University work in interdisciplinary teams to advance new, replicable and innovative steps to redress climate change.
Learn more about the Climate Solutions Living Lab ProjectOpens new window
---
About the Campus Sustainability Innovation Fund
The Campus Sustainability Innovation Fund supports projects that use Harvard's campus or the neighboring community as a test bed for envisioning and piloting innovative solutions to sustainability challenges, including, but not limited to, climate and health.
Projects must tackle real-world challenges faced directly on campus or in the local community, and lead to the practical application of emerging technologies or strategies that can be used to inform the University's implementation of its Sustainability Action Plan.
Important Fund information:
The Fund will provide support for both research assistantships and original projects, and teams should be made up of at least one of each of the following:
Faculty member or researcher
Student or postdoctoral fellow
Staff member (should be relevant to the project)
DEADLINE: TBA
For additional details and requirements regarding projects supported by the Student Innovation Fund, please contact David Havelick.